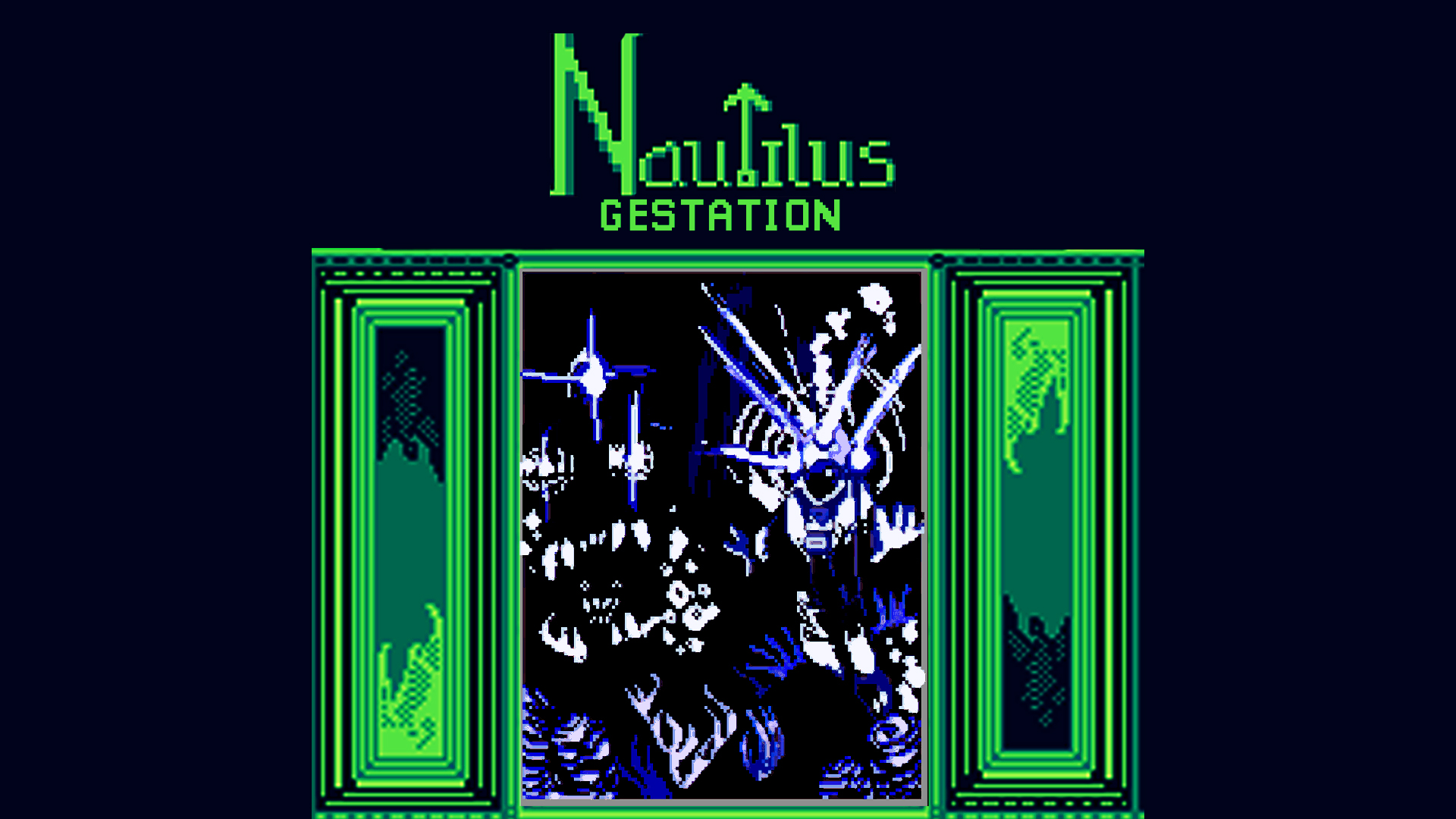 Nautilus: Gestation
A Cosmic Horror Shooter.

Fixed problem of text scaling on different screen resolutions. Now you can run the game on 768p resolution and different aspect ratios. We will probably continue to update the game in the upcoming days as it's currently in a Game Jam State(tm)

HOW TO PLAY: You must run away from HIM. You must shoot the creatures. You must keep moving forward.
You are a man in a diving suit, lost in the depths of an unknown ocean, seeking to feel whole again, your obsession will only lead you towards one goal: Utter madness in the illusion of feeling your gestation again.

We are Libromancy Studios, a collective of game developers and multi-media artists based in Argentina. In this submission for the 48th Ludum Dare Game Jam, we decided to take things out of our comfort zone and delve into the horror genre.


Perpetua Franck: Game Director and Lead Designer
Luka Rizzi: Programming and Game Design
Mariana Maresca: Screenwriting and Narrative Direction

Martín Castañon: Art Direction, Pixel Art and Animation
Joaquín Agesta: Game Soundtrack and Sound Effects